Creating New Scene
Working on an animation project should start with creating a new scene. There are two ways to do this.
First, you can click the Start New button on the splash screen that appears when you run Cascadeur: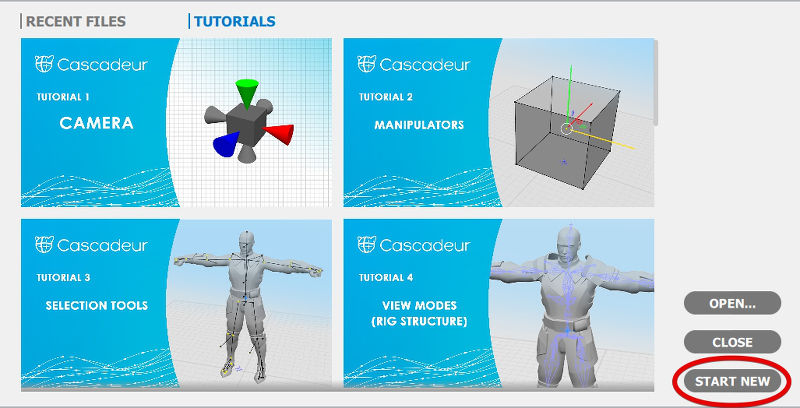 Second, you can select New Scene from the File menu:

Either way, this will create a new empty scene: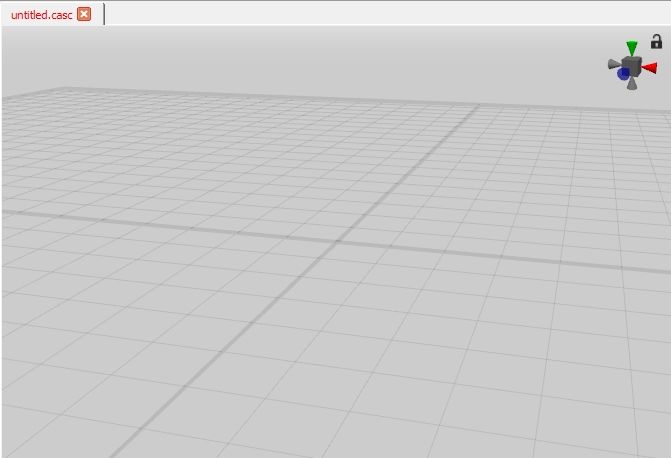 A newly created scene in the Viewport window
Working with a scene is performed in the Viewport - the main window of the program - and involves using various tools that are found on the Toolbar and on the Timeline.
Adding Characters
(TODO)
See Also
Interface
Animation Guide