This page provides a guide to removing Cascadeur from your computer.
Uninstalling the Software on Windows
There are two ways to run the uninstaller.
You can either:
1. Open the Cascadeur root folder.
2. Click the uninstall.exe file: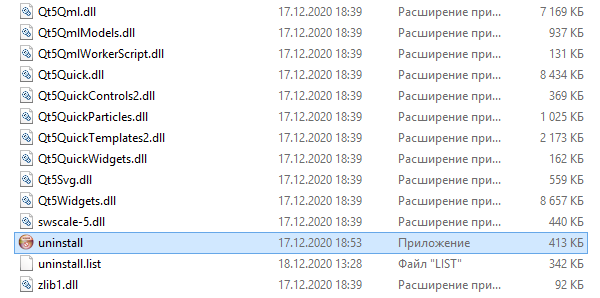 Or:
1. Go to the Control Panel.
2. Open Apps & Features (or Programs and Features, depending on the version).
3. Left-click Cascadeur and select Uninstall (or Deinstall/Change, depending on the version):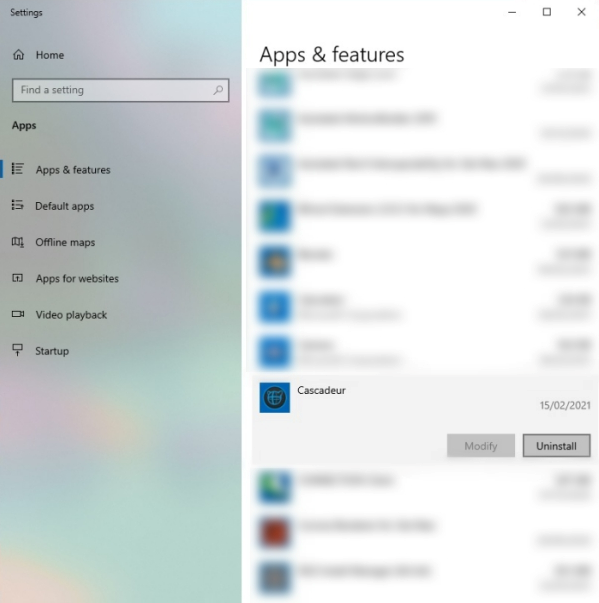 Either way, you should see the uninstaller window: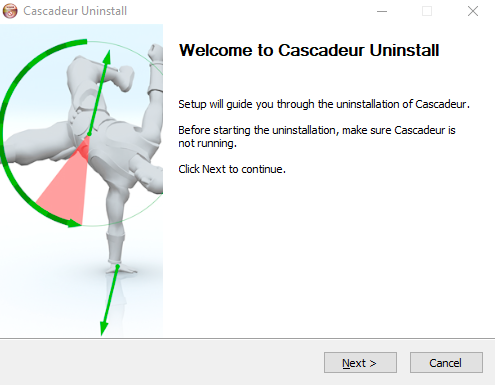 In this window, click Next to proceed.
In the next window: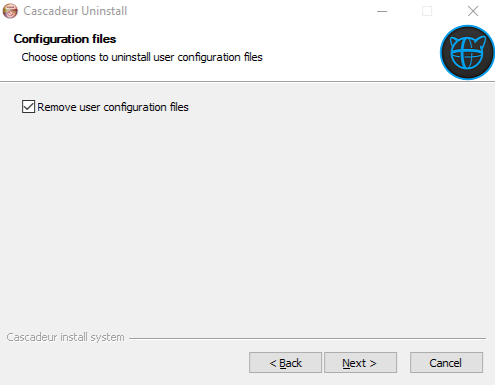 If you want to keep software settings, disable Remove user configuration files.
Click Next to proceed.
The following window will appear: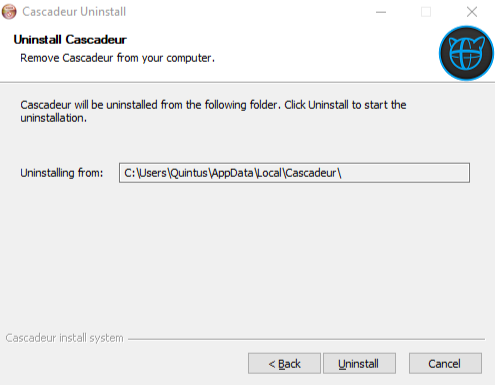 Make sure the Uninstalling from folder is the one where Cascadeur is currently installed.
Click Uninstall to start the uninstalling process.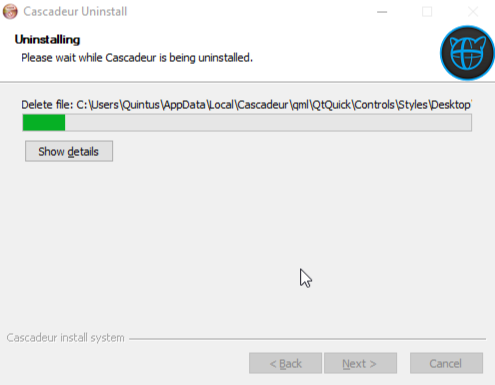 Wait until the process is finished.
After the software is removed, the final window will appear: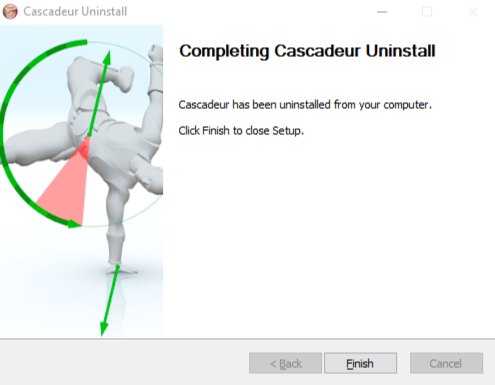 There, click Finish to complete the uninstalling and close the application.
Uninstalling the Software on Ubuntu
This version of Cascadeur does not require a dedicated uninstalling feature. Simply delete the main program folder.
Deleting Cascadeur Account
Keep in mind that uninstalling the software does not affect your Cascadeur account in any way.
If you want to delete this account and your personal information, please write us an email at
info@cascadeur.com
We will be sorry to see you go, but will promptly remove your account no questions asked!