Cascadeur gives you an option to hide parts of a rigged mesh when they make it difficult to work with a particular pose.
To hide a part of mesh:
Select Joint Mode
Select the part you want to hide
Press . A part of the mesh will disappear, but its point controllers will remain visible in Point Controller Mode
To make it visible again, press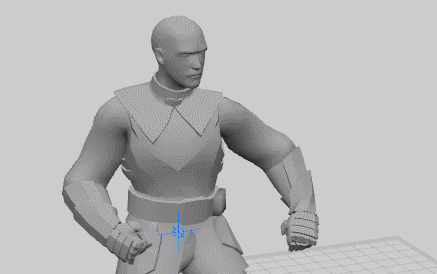 An example of hiding joints (with corresponding parts of the mesh), point controllers and a mesh
You can also hide controllers the same way.
If you want to hide the whole mesh, follow the same steps but select the Mesh Mode
See Also