Indie Spotlight: ForNinja - Animating my dream game with Cascadeur
May 2, 2023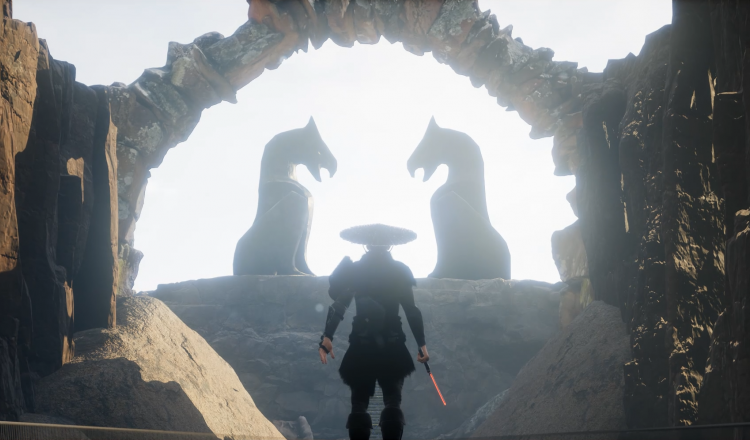 Hello fellow Cascadeur users! My name is Daniil Lyubimov and I've always dreamed of making games. It all started with me buying courses on game development on Unreal Engine. But the training didn't go the way I had planned and I had to figure it all out on my own with tutorials from YouTube. And so, having gained some experience and knowledge, I suddenly felt that I could make something of my own. "What's the big deal?" - I thought to myself and decided to start the project I had been dreaming about for a long time. The concept of this project was born in my head long before that.

What did I want to create? First of all, I think there is a lack of good fighting games in this world.I don't like games like Mortal Kombat, Tekken, and Street Fighter because of the closed locations, the ultra-complicated input of some attacks, and the kind of choppy animations that make your eyes twitch. I wanted to make something that didn't look like any of those games and didn't have those flaws. It was definitely going to be a more complex game, with an emphasis on animations that let the player know when to block a hit, when to dodge, or when to perform special actions. It reminds me of the concept of Sekiro and the Dark Souls series in general - but packed into a side-scrolling fighting game.

Back in 2006, there was just one game that met my requirements - Naruto Ultimate Ninja Heroes 2, unique in its genre and, in my opinion, greatly underrated.It was the basis of my project idea. I thought for a long time about how to combine my two favorite games in terms of combat systems - Naruto Heroes 2 and Sekiro - and finally came up with the first draft concept for ForNinja. After creating the first training location, the question of how to create animations quickly arose. Which program should I use? After studying a list of programs, I realized that Blender and Maya were not suitable for me. Because of their complex interfaces, the entry barrier is very high. I've tried Blender before, and while working with it, I got frustrated and gave up - with the intention of never looking at it again.

I started looking for other options on YouTube and suddenly I saw Cascadeur. What caught my attention was that it specialized in human body movements, which was exactly what I needed. The good thing about it was the intuitive interface - big buttons that are where you need them and shortcuts that are easy to remember. I watched a couple of videos on how to use the program and started to create my first animation. As expected, the first results were disappointing. At first, my animations looked weird and unnatural - but I got the hang of it and now I know exactly what keyframes to create to get smooth and realistic animations. In the GIF below, I recreated (from memory) an attack from Naruto Heroes 2. This was the very first animation, and I reworked it 3 times: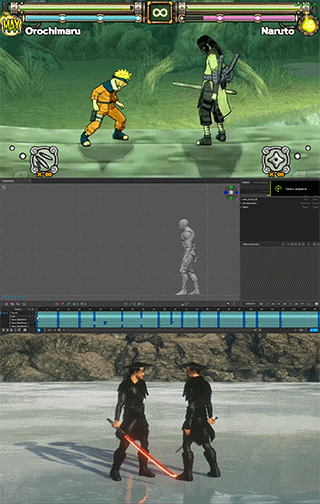 Then I wanted to animate more acrobatic moves like rondat and flip. They are useless in the game per se, so I decided to use them as an aid to more powerful and tricky attacks. And the player can use as many flips as he wants to trick his opponent: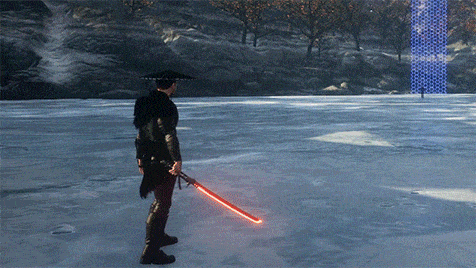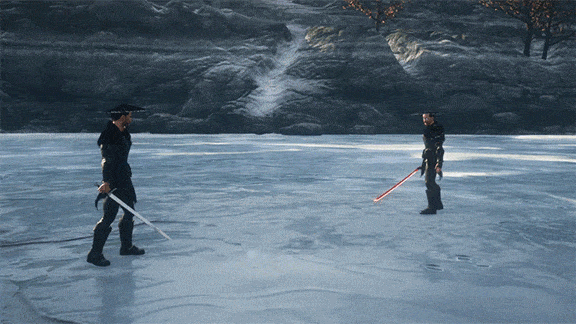 It went on and on. Gradually, I replaced all the standard Unreal Engine animations with my own. At the time of writing, I only have 2 characters in my game, but they have over 150 animations - all created in Cascadeur! As my skills grew, I started to animate longer attack sequences, paying close attention to how the arms and legs behave, how my character's center of mass moves, and how rapid and far they move.

For example, if I see the following pattern on the trajectory of the character's center of mass, it means the character will move unnaturally: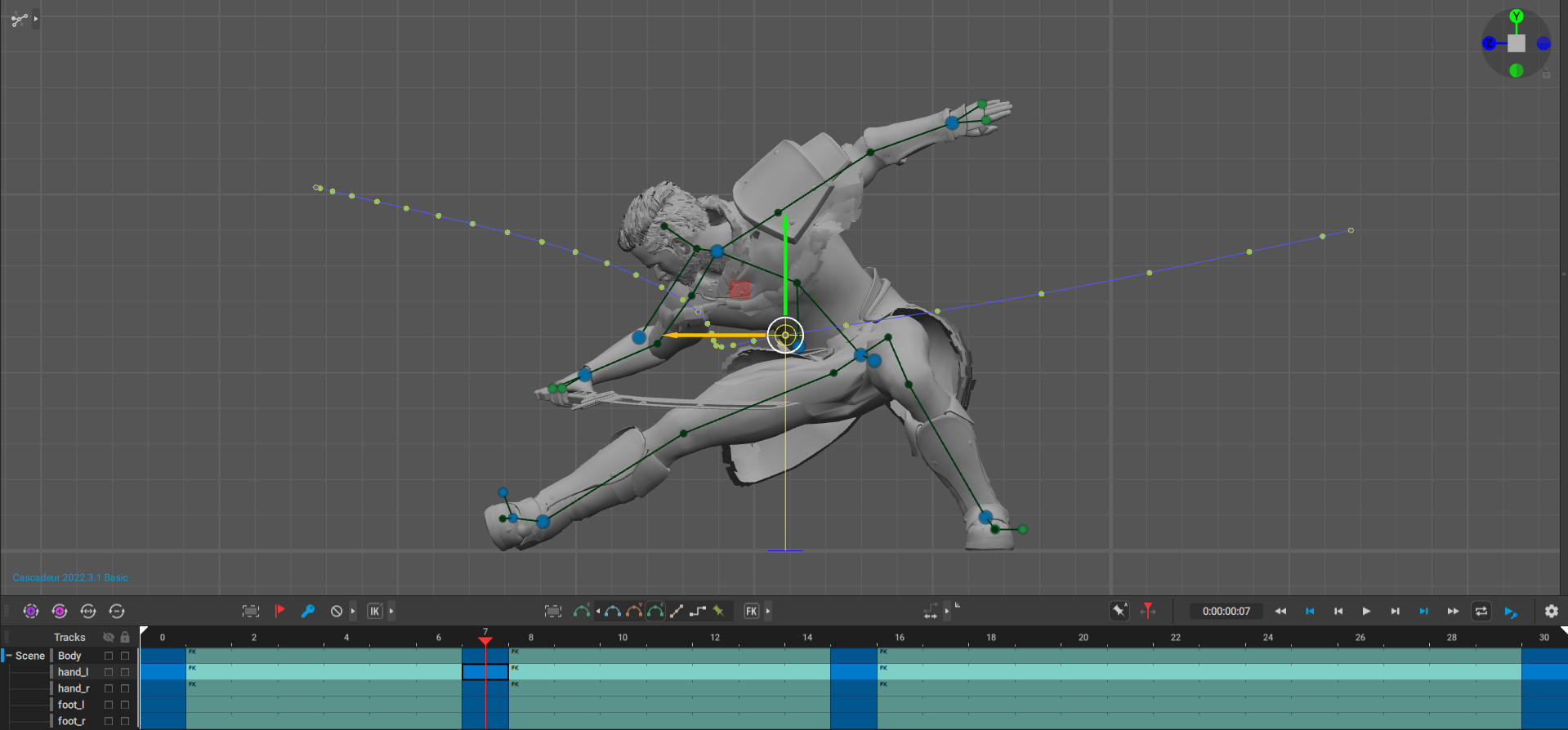 So you need to edit the keyframes to get a smooth and even curve: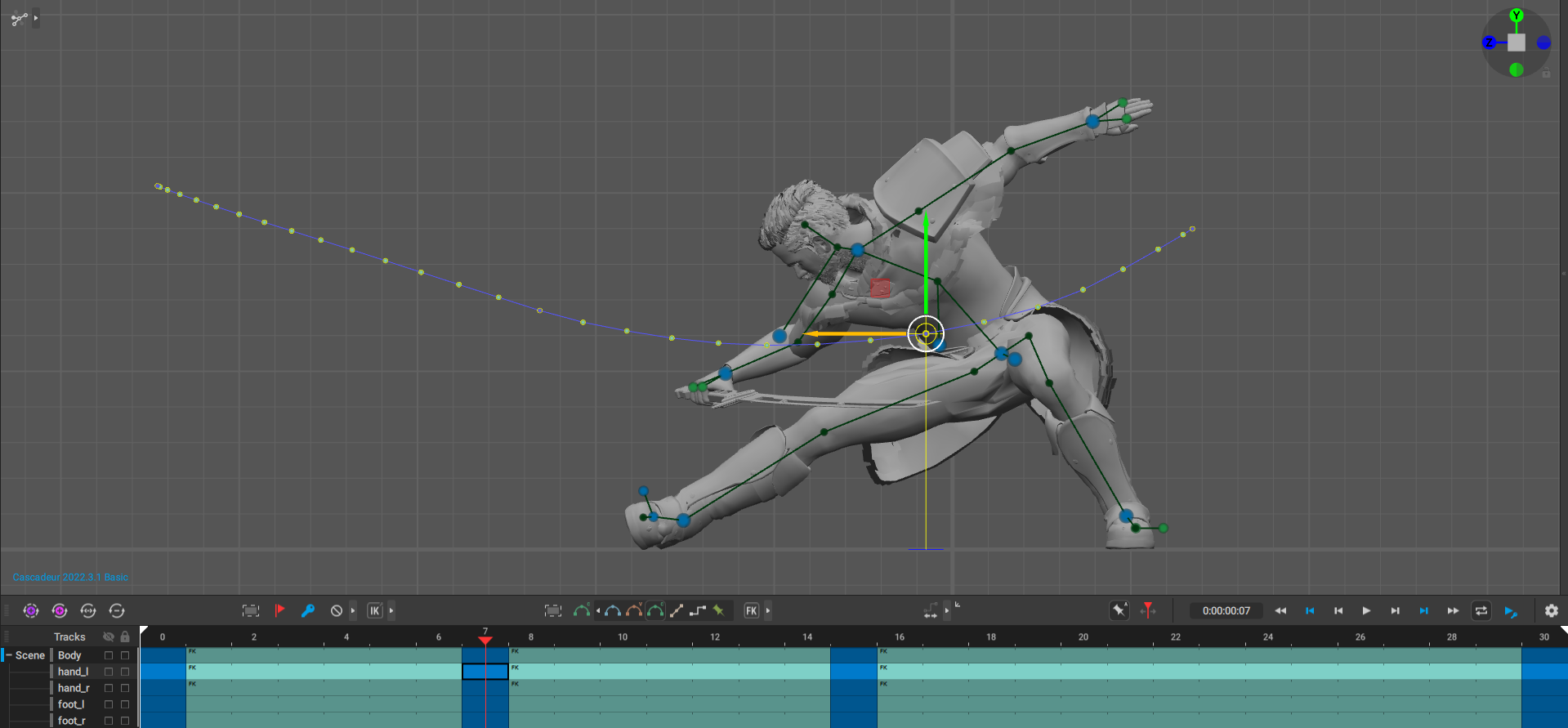 The same goes for the other parts of the character. The ideal result is achieved when all the trajectory lines are smooth: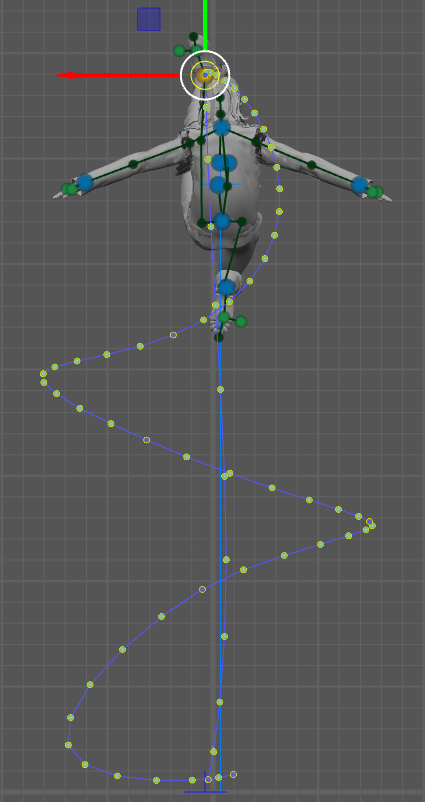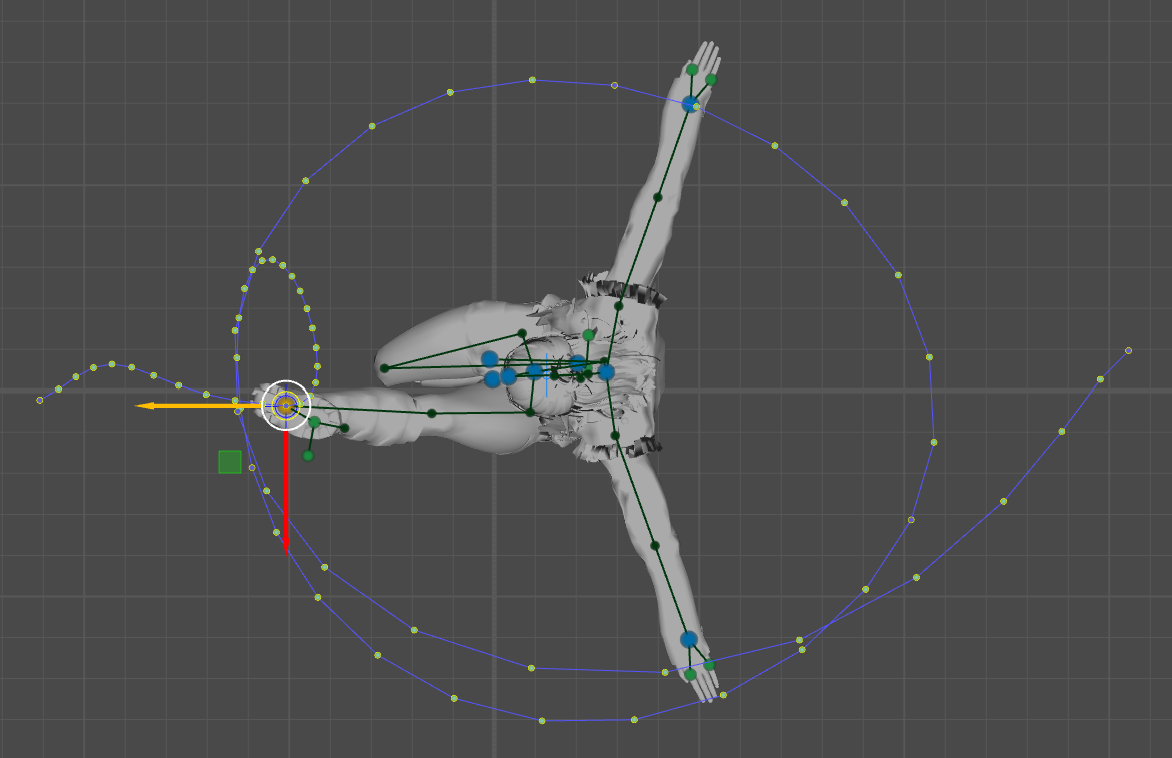 Another important feature of Cascasdeur for me was AutoPosing - the automatic posing of the character, using artificial intelligence. To create the following fighting stance, I only had to set 7 basic control points (marked in blue) and rotate the character's hands to the right position. Everything else - elbows, knees, shoulders, etc. - was done for me by Cascadeur. I don't know how long it would have taken in other programs where you have to move each body part manually and see if it looks like an "uncanny valley".
AutoPosing saves me a lot of time and allows me to create many different character poses in a matter of seconds.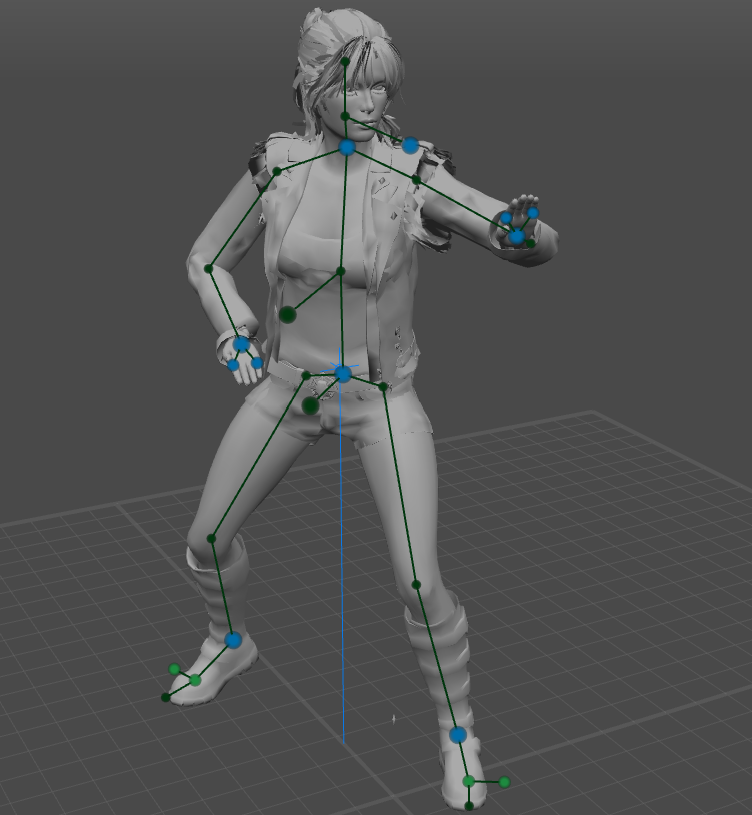 Below are some of the more challenging sequences I have created: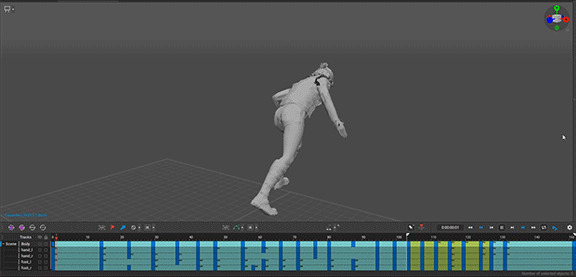 And when I couldn't get enough of simple animation, cinematics came along. I wanted to visualize the Naruto move called "Primary Lotus" for a long time. This is what I ended up with:



This is what gave me the most pleasure in the early stages of development. You definitely can't do that without a tool like Cascadeur's "ballistic curves", which I use quite often. It helps me to accurately recreate the trajectory of the character in the air and visually estimate where he will fly and land.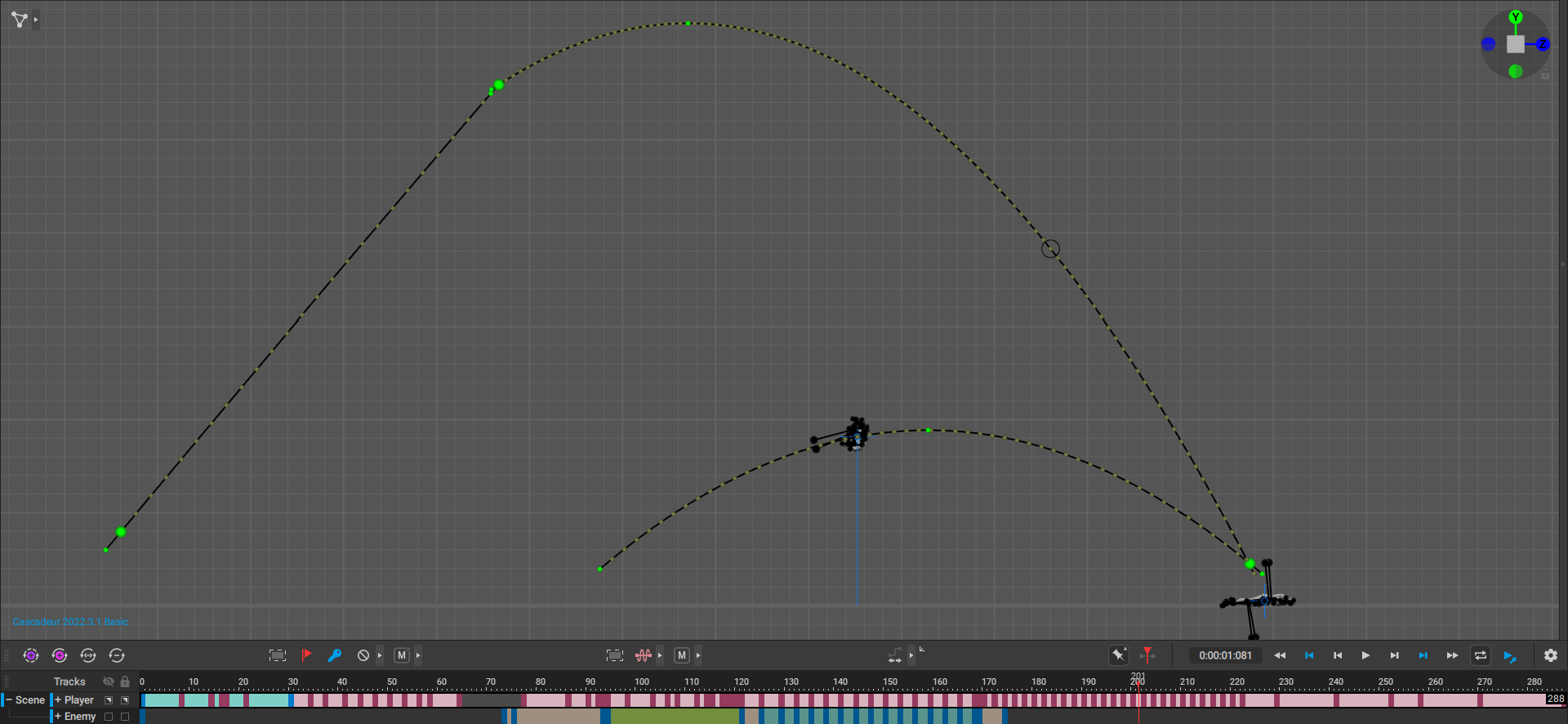 As time went on, my project changed several times because I started with game mechanics and characters, and then a year later I decided to get to work on the story. Here is a series of pictures that show how much the game has changed over time: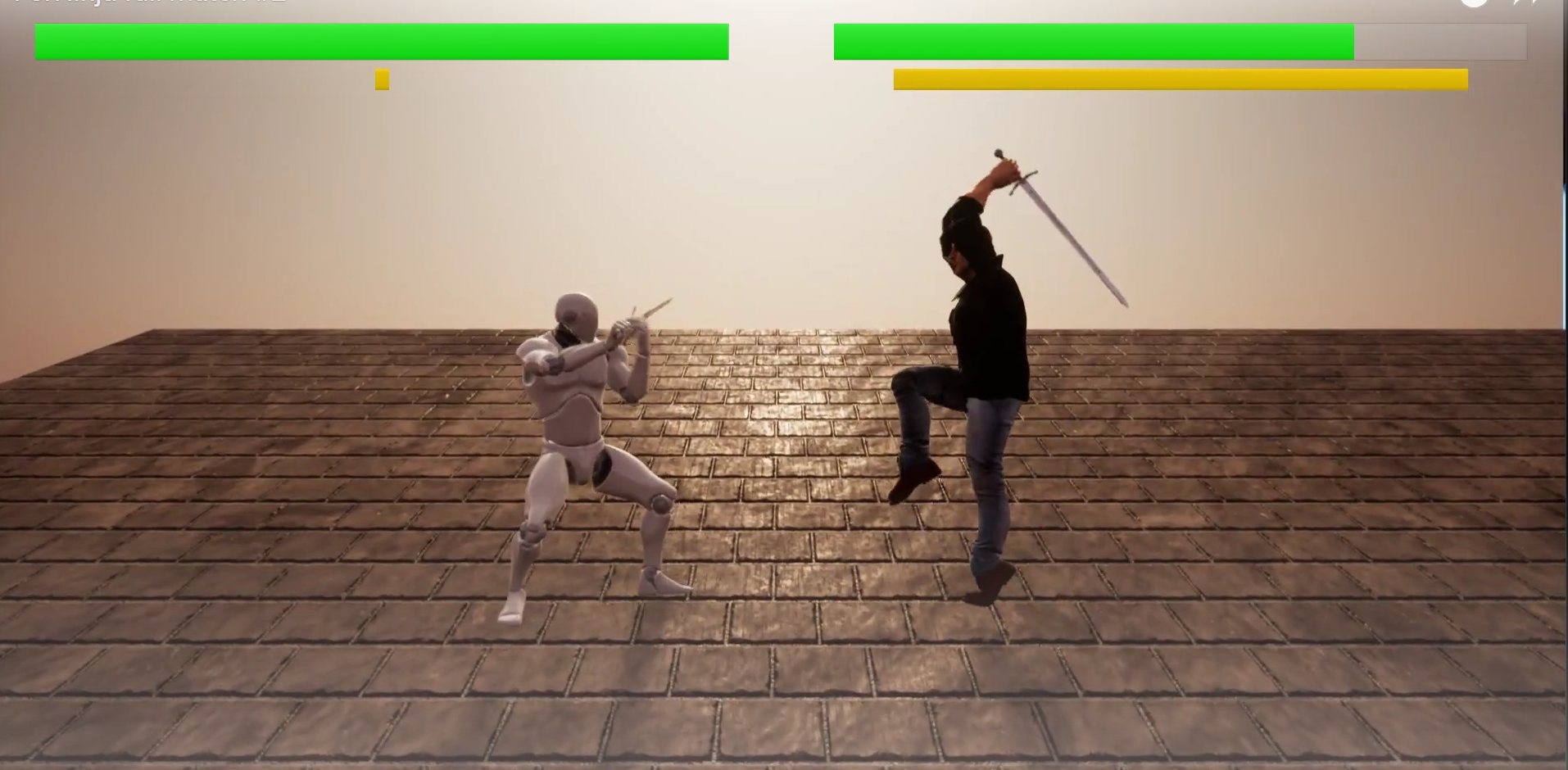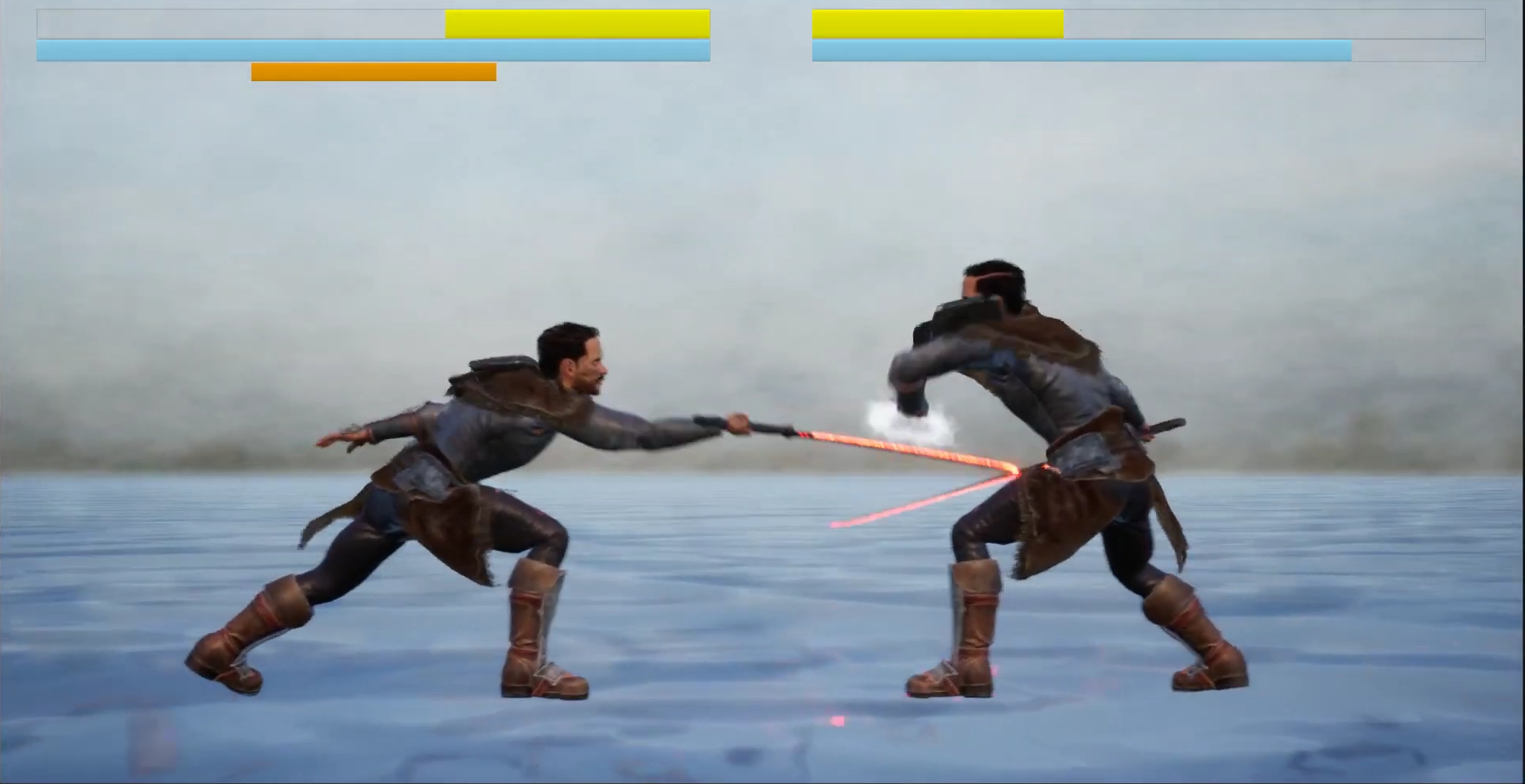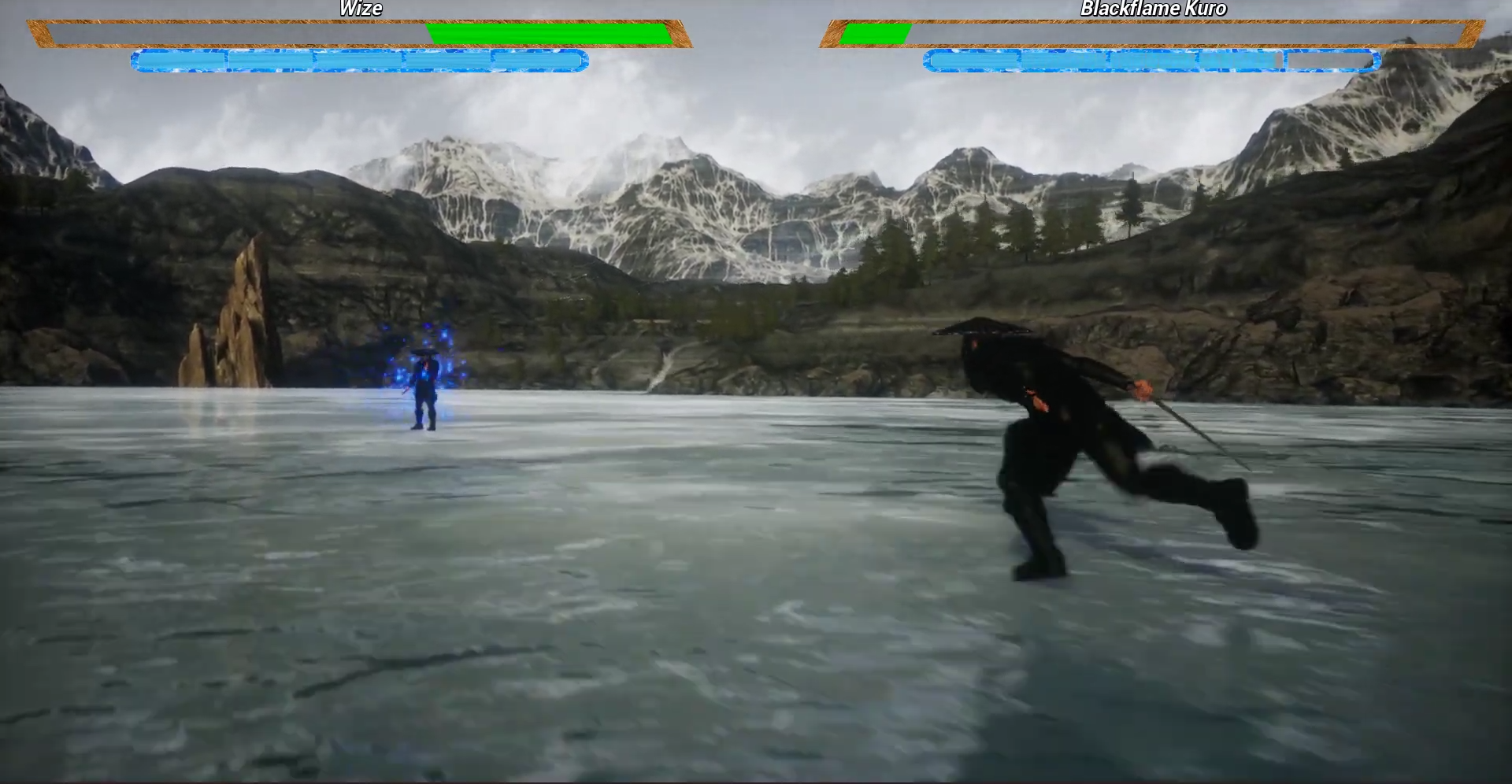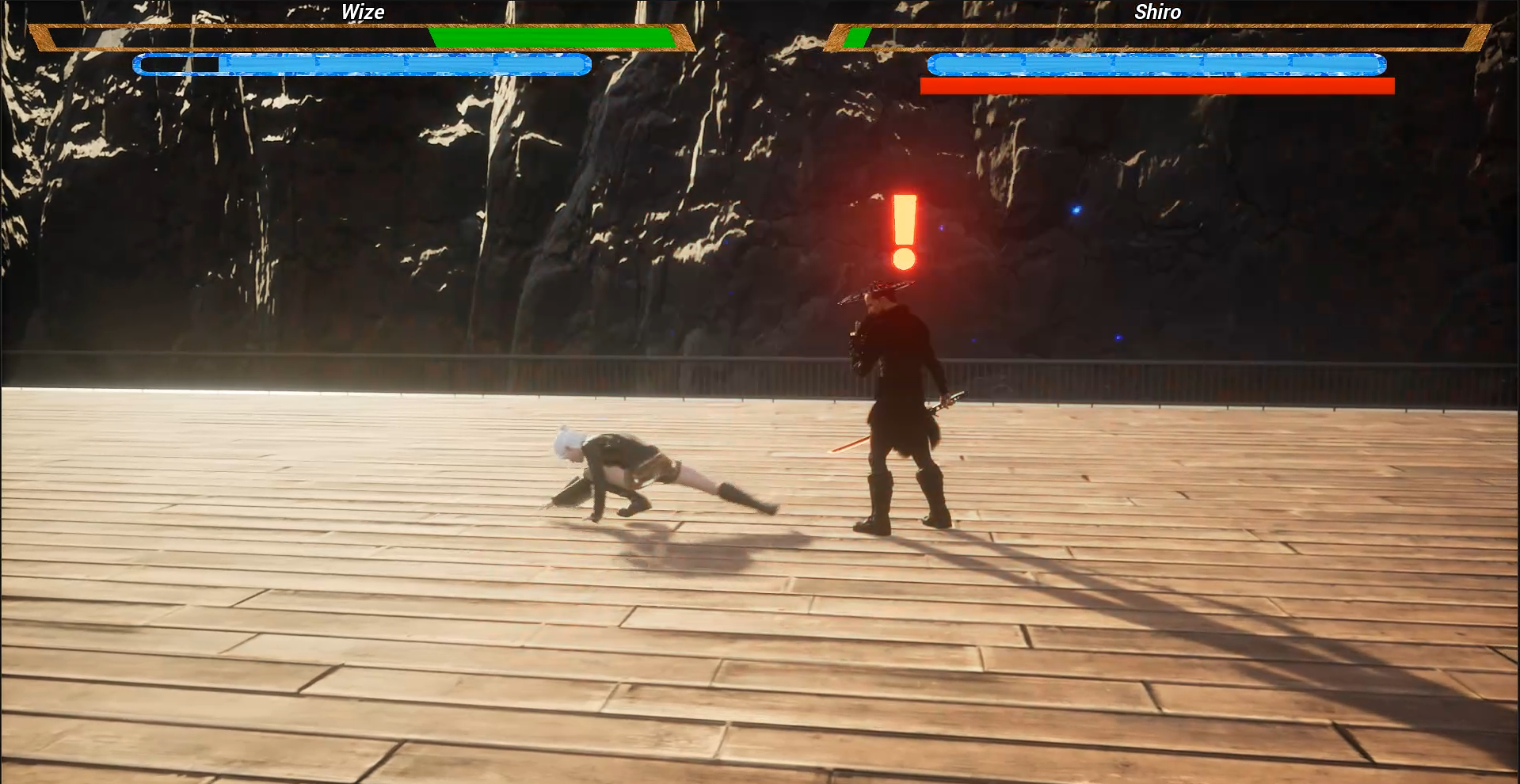 The working title of my game is ForNinja. It will be a unique fighting game in which the player has to use and combine various mechanics of blocking, parrying, special parrying, aerial combat, Mikiri counter (hello Sekiro!), grabs, sudden QTE, a unique mechanic rondat-flip attack, as well as ordinary, special and ultimate attacks and much more. Only by mastering all of these challenges - and learning to correctly interpret the animations of enemy attacks - the player will have a chance to win. The controls are, oddly enough, very simple, and the entry threshold ForNinja will be much lower than in today's popular fighting games. Of course, none of this would be possible without Unreal and Cascadeur. I swear I wouldn't trade these two programs for anything else!

Thanks to all of you who read this article and thanks to the Cascadeur team for sharing this article with their user community.

By the way, I saved the best part for last. Here is a teaser video of the game, where I tried to show all the mechanics and animations I created during the last year: