Cascadeur – are physics and deep learning the next step in character animation?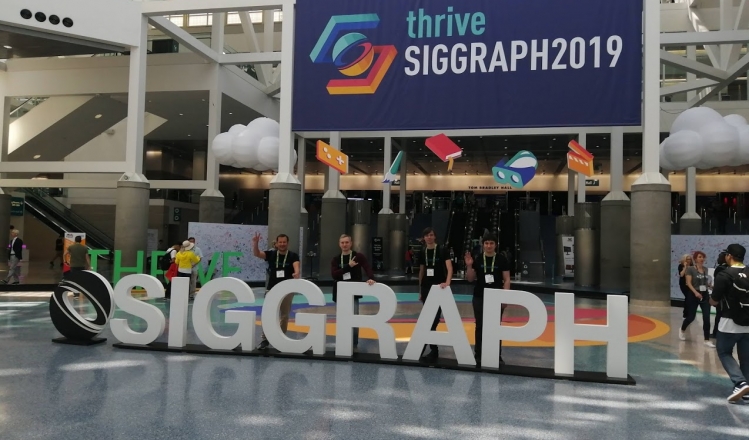 In August 2019 our development team was invited to participate in SIGGRAPH 2019 with a Cascadeur live workshop. On the fringes of this important computer graphics congress we also met the journalist Jean-Christophe Rodier from the French video-FX magazine 3dvf.com.
Jean-Christophe wants to know why a successful video game company like Nekki develops its own animation software and also makes it available to other companies - instead of keeping it to itself as an in-house tool. Cascadeur inventor Evgeniy Dyabin tells him about the more than 10 years of development of the tool, and that publication as commercial software wasn't originally planned, since Cascadeur was just his private hobby project.
In the interview his colleague Alexander Grishanin, Cascadeur CTO, also reveals interesting details about the closed beta test. He shows himself particularly encouraged by the surprisingly high interest in the closed beta test and about the predominantly positive feedback even from large AAA movie and game companies. When asked about the license price of Cascadeur, the developers announce that they plan to keep Cascadeur free for non-commercial users.
Read the full interview on 3dvf.com!
Cascadeur CTO Alexander Grishanin giving an interview to journalist Jean-Christophe Rodier