Perspectives and Isometrics
In perspective mode, objects have perspective distortion.
For example, objects that are closer to the camera will be larger than those that are farther away. The lines of the cube converge to the horizon.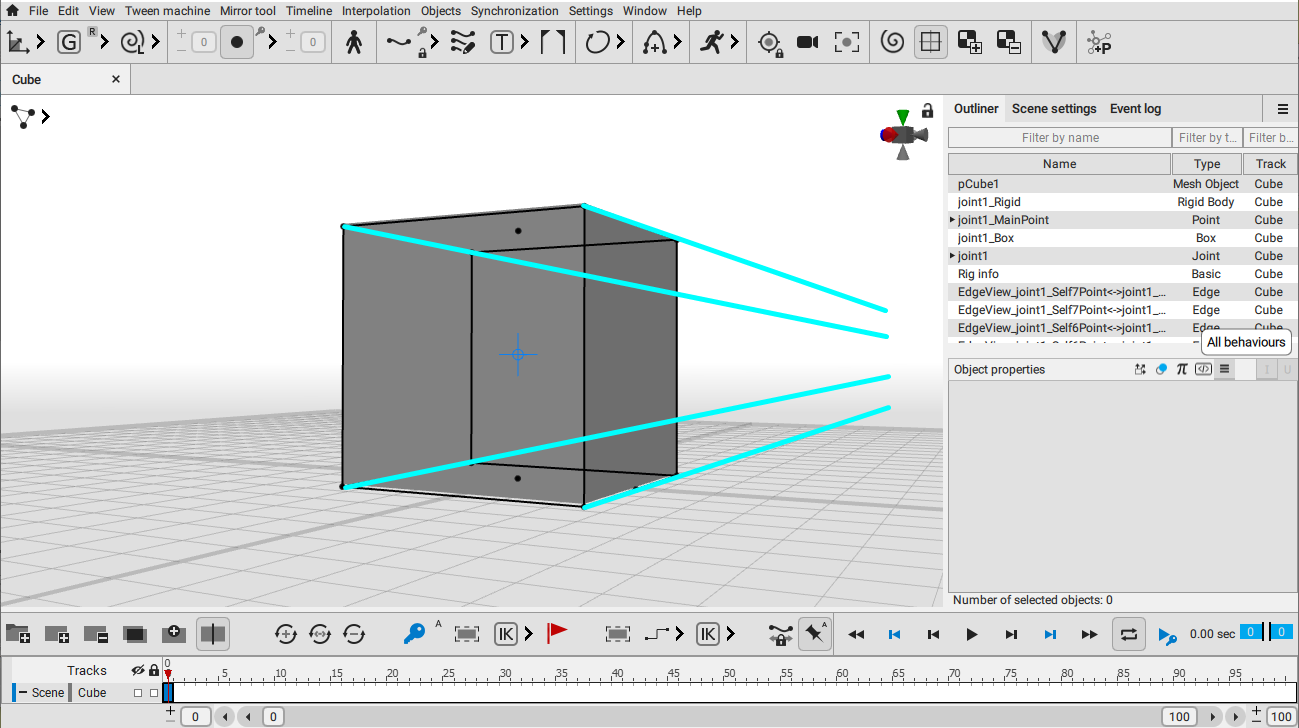 In isometric mode, there is no perspective distortion, and the image looks like a blueprint. The cube lines are parallel. Isometric mode is very useful at some stages of animation or when creating a rig.