Fixing trajectories
Dracorex_walk_cycle
By default, you will see trajectories for those objects and frames that are currently selected. If objects or frames are not selected, you will not see any trajectories in the viewport.
Often, however, you want to see object trajectories even if they are not currently selected.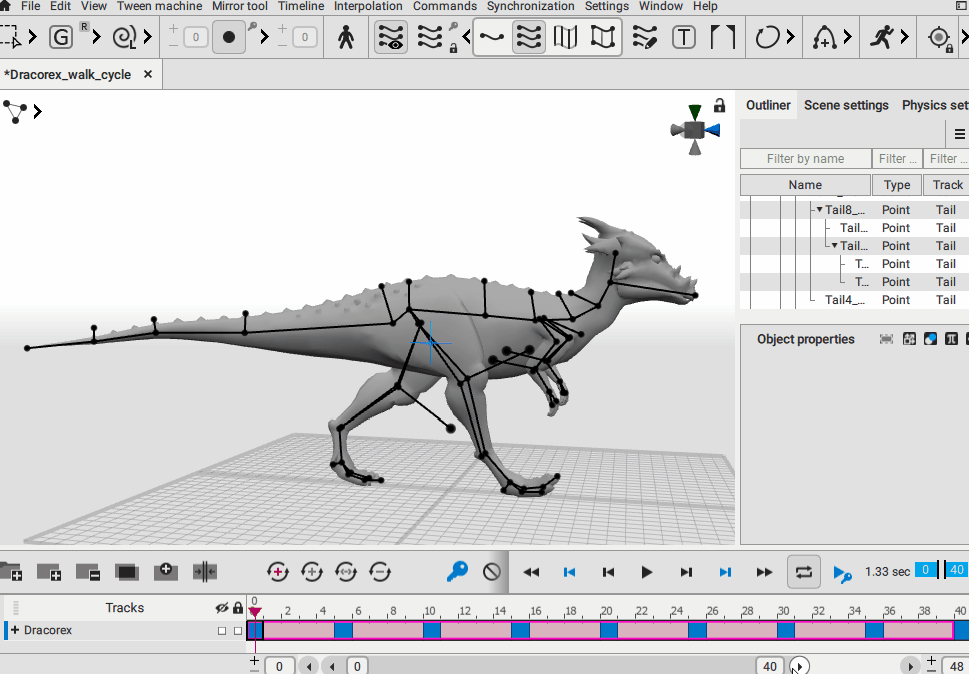 Select part of the animation frames
Select the object to show its trajectory
Click the lock icon
Now you can deselect the objects - the trajectories won't disappear!
Click the Set trajectory Interval button
You can now see the trajectories of the selected frames even if you select another frame.