What is interpolation
The frames that are between the keys are called interpolation frames.
The intermediate positions of the objects are automatically calculated in these frames.

Depending on the type of interpolation, the behavior of the object between the keys will change.
---
Let's take the animation with three keys as an example!
With the
Step
interpolation type, the intermediate positions between the keys will not be calculated: in each frame there will be the same position as in the previous key.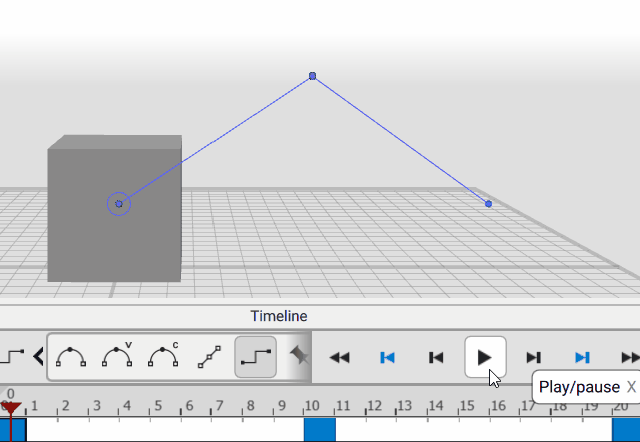 ---
With the
Bezier
interpolation type, objects will move between the keys on arcs with smooth accelerations and decelerations.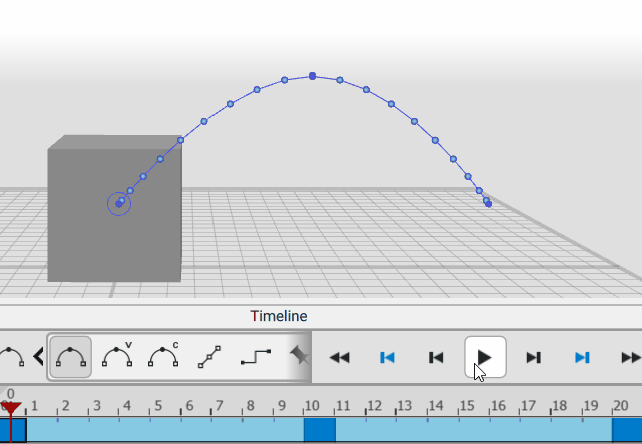 ---
With the
Linear
interpolation type, the trajectories of objects will be straight lines, and their speed will be even.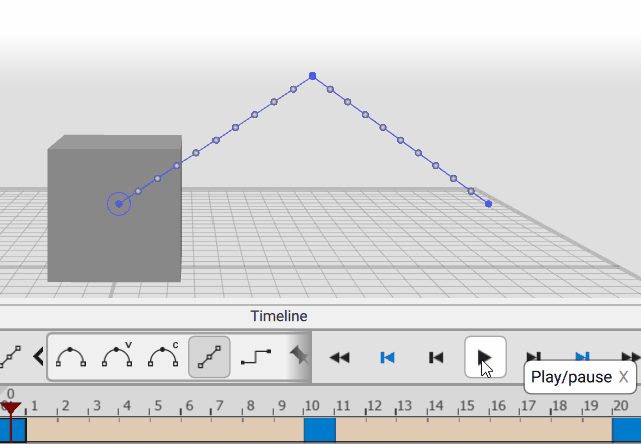 ---
There may be different types of interpolation at different intervals. Each interpolation type is marked with a color on the timeline.
If there are several different interpolation types for different objects on any interval, the interval is colored pink.