IK and FK interpolation
In addition to the type of interpolation, you can also set the type of behavior of the character's body parts for the interval.

The default setting is IK (inverse kinematics). With this type of kinematics, the character's limbs move from the palms or from the feet.
In this example, the palm point moves to its position in the next key along the shortest trajectory, which causes the arms to bend at the elbows.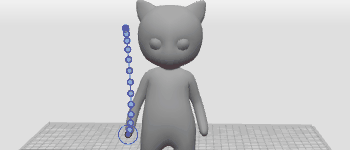 However, in this case, it is more appropriate to rotate the whole arm from the shoulder.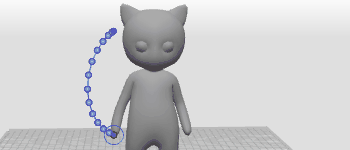 For such cases, we recommend using Global Rotation mode.
---
Press the + button next to the Chibi track name to open sub-tracks (more details about working with tracks will be described in the next tutorial)
Select the Arms track
Select any frame on the Arms track between keys 67 and 80.
Open the Kinematics Type scroll and chose GR.
Watch the animation.