New learning materials, tutorials and streams
Jun 3, 2022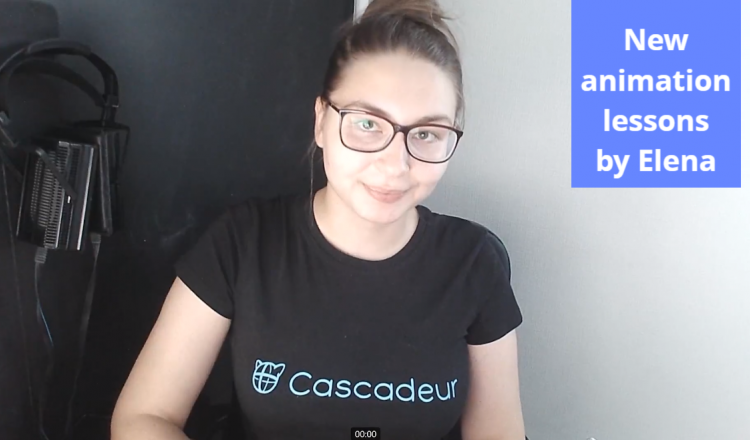 Animation beginner's course on YouTube
Due to the great development progress of the past two years some of our video tutorials are already outdated. Our animation training expert Elena has therefore been working on a Cascadeur course over the past few weeks. The result of her work is a 7-part introductory course in physical correct character animation with Cascadeur. Each individual course unit consists of a video of about 15 to 20 minutes in length. Animation beginners who follow all given instructions should plan around 45 minutes work time per lesson.
Elena's Cascadeur course starts with an introduction to Cascadeur's user interface and goes on to cover topics such as posing, overlaps, working with the center of mass, ballistics and other important knowledge for character animators.
>> Watch the free lessons on our YouTube channel
New tutorials on Cascadeur's physics tools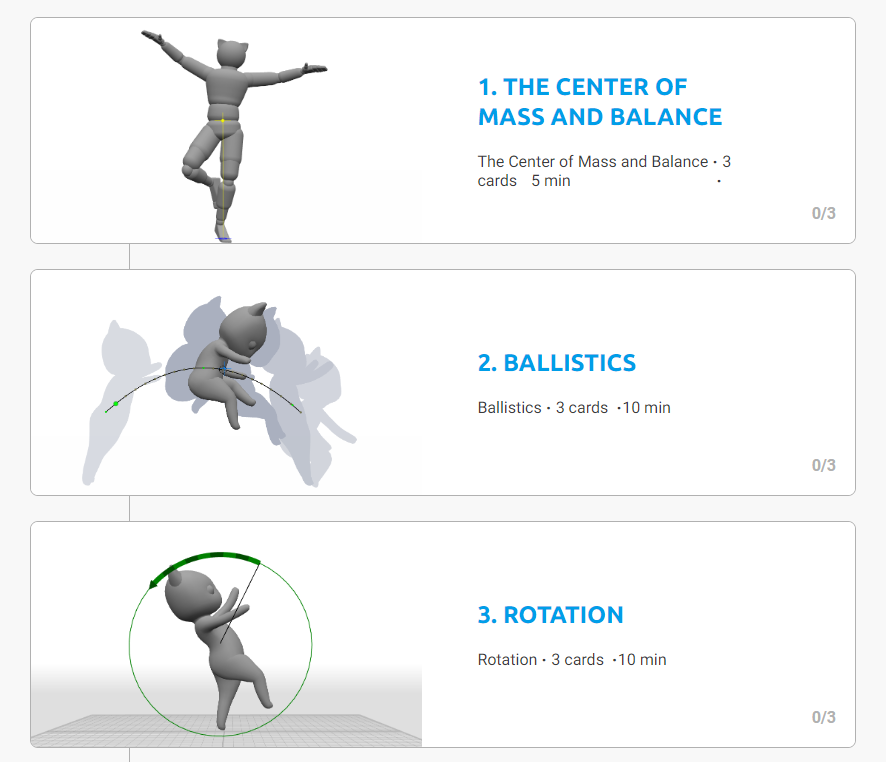 We have added another chapter to the interactive tutorials on our website: Physics! In 7 interactive lessons you will learn everything you need to know about how to use Cascadeur's various physics tools, and how to make the most of them. In the approx. 2-hour course, our animator Elena will guide you from the simplest basics of physics-based animation to complex topics like motion compensation and secondary animation.
>> For beginners and pros: Cascadeur's physics tools tutorial

Node Editor stream for animation experts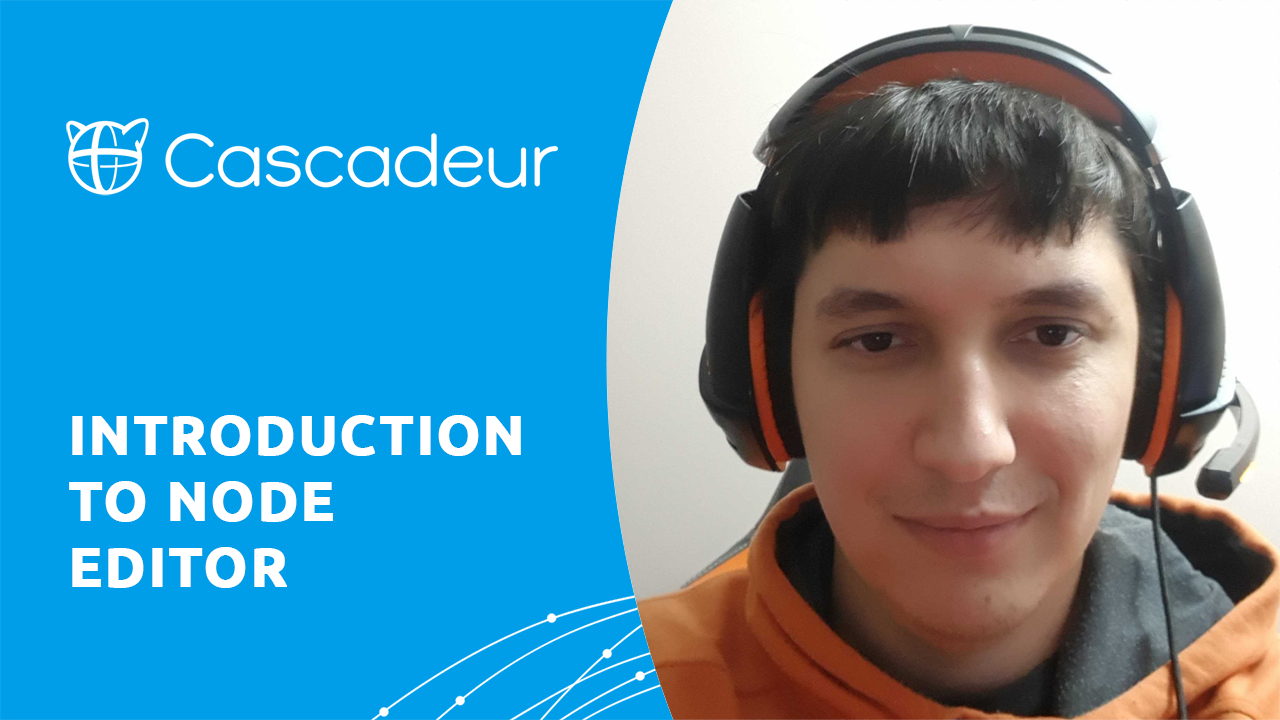 Cascadeur's Node Editor was introduced with version 2022.1EA. It is a versatile tool that allows advanced animators to access the inner structure of character rigs and fully customize them. We are aware that such a complex tool requires some training even for experienced users.
For this reason, our CTO Alexander Grishanin streamed and recorded a detailed introduction to the structure and operation of the Node Editor. Both episodes of his two-part presentation can be viewed on our YouTube channel.
>> Node Editor Introduction Stream (Part 1)
>> Node Editor Introduction Stream (Part 2)
How to animate Daz characters with Cascadeur

Many animators use the free 3D software Daz Studio to create character models, which they then import into Cascadeur and animate them in a physically-correct way. In the past, importing Daz Studio characters into Cascadeur wasn't always easy and intuitive. But with the release of our latest version 2022.1EA we were able to eliminate these difficulties: Most of the reported compatibility issues in Cascadeur's FBX support have been fixed, and FBX import of DAZ Studio characters is now fully supported in Cascadeur. A great video tutorial recently released by the Daz 3D blog team explains how easy it is to integrate both programs into your animation workflow.
>> Watch the tutorials for Daz&Cascadeur users

Enjoy animating!