As you start Cascadeur for the first time, you will be greeted by the log in window: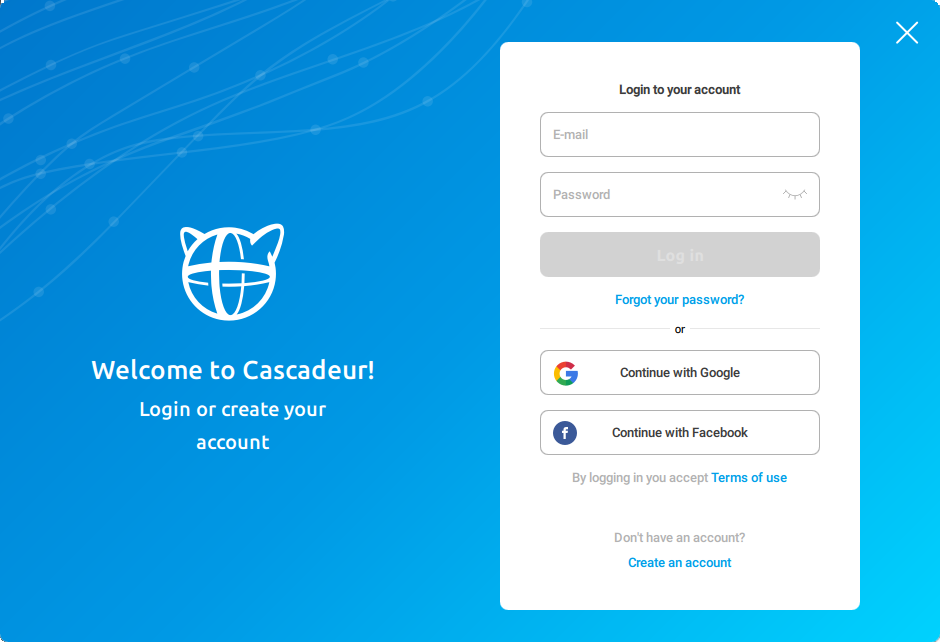 There, you'll need to log in using either a Google account or a Cascadeur account
Logging in with Google
1. Click Continue with Google


2. A list of your Google accounts will open in the web browser.
3. Select the account you want to use with Cascadeur
4. Follow the instructions
Logging in with Cascadeur account
1. Specify your password and e-mail address in the corresponding fields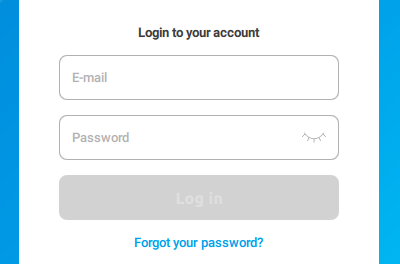 2. Click Log In.
Creating a Cascadeur Account
If you don't have a Cascade account, you can create it:
1. Click Create an account in the login window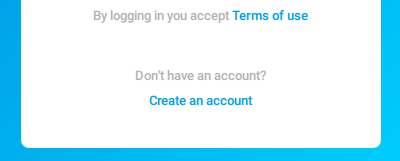 2. You will be redirected to the Cascadeur website
3. Follow the instructions there
See Also